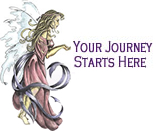 Angel's Touch by Lisa is now located at 655 Grafton Street, Worcester, MA 01604.  Yes, we recently moved.  We look forward to seeing you at our new location in Worcester!
Same Phone: 774-642-0004
Same Email: Lisa@AngelsTouchbyLisa.com
Find us on  Google Map.
For more information, please feel free to call me at 774-642-0004 to book a private session and please read the * disclaimer before booking an appointment for a readings, phone consults, space clearings, energy work, animal communication, workshops, and spa services.
Also please specify what days, and times that work best for you, and what kind of service you are interested in.
You can also email me  Lisa@AngelsTouchbyLisa.com
Gift Certificates are also available, and can be mailed. They can be an amazing gift, which keeps on giving even after the service has been rendered.
I look forward to working with you on your spiritual journey to share in the love, the many blessings, and the true beauty of soul evolution. I am so glad you were guided to visit my site, thank you for your time and opening up your heart, mind & soul to your truth. God bless and sending love and many blessings to you, from me, from spirit and the Angelic realm.
Namaste, sending love on Angels Wings,
with an Angel's Touch, By Lisa
Interactive Google Map is here to help you!